Increasing Speed, Flexibility & Invoice Approval Rates

Company Size
40 employees across 4 brands, B2B & B2C
visibility & prioritisation with customisable dashboards

for AP staff, allowing focus on value-added tasks

invoice approval time from hours to seconds
Hillarys is the UK's market leader in made-to-measure window coverings: blinds, curtains, shutters and awnings. It has been supplying and fitting blinds since 1971. Leading the way in customer service and manufacturing technologies, the company sought to improve its supplier invoicing process, which was time consuming, difficult to control and could unwittingly strain supplier relationships.
CHALLENGES: Time-consuming manual processes cause delays
Processing 50,000 invoices a year, a team of four accounts payable (AP) staff had previously been reliant on time-consuming tasks, such as manually keying invoices into SAP, copying invoices to send for approval via internal post, printing and archiving in filing cabinets.
It was also key to have a solution that would make it easy for their suppliers, so that both PO and non-PO invoices could be processed automatically via Esker.
The Hillarys AP team worked closely with its IT Projects team to look for a solution that would bring Hillarys' paper-based invoice procedures into the digital world, with the aim of achieving new levels of speed, visibility and efficiency to the AP process. Hillarys also wanted a scalable solution as invoice volumes are expected to nearly double over the coming years.
Esker's Accounts Payable solution met Hillarys' requirements to eliminate many of these issues and make process improvements across its entire AP function.
OBJECTIVES
- Reduce reliance on IT team
- Upskill AP staff to manage own reports & KPIs
- Achieve greater visibility for the team
- Find a scalable solution
- Obtain flexible functionality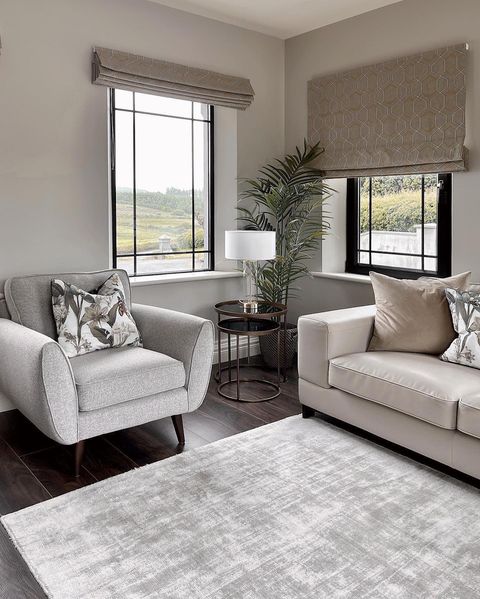 SOLUTION: Easy to use, customisable dashboards create improved workflows
Esker's clear, colour-coded dashboards with details that are available quickly and easily mean that Hillarys' whole team have visibility of all invoices and conversations with customers. Electronic approval via the Esker Anywhere™ application is a key benefit to authorising signatories.
"I don't know what we'd have done without Esker during the COVID-19 pandemic. We would have had huge problems paying our suppliers and tracking invoices," said Ifty Din, Senior Finance Business Process Expert at Hillarys. "The team are now hybrid working and we have an even greater reliance on Esker. The team know everything is in one place, which eases answering queries and reporting."
Since implementing Esker's Accounts Payable solution, the AP clerks are able to focus on more value-added tasks, such as reporting, identifying pain points, resolving supplier issues and capturing additional early payment discounts. They are also able to reduce their reliance on the IT team, giving them the ability to create their own reports and dashboards.
This year, the IT team and Esker are working on a bespoke XML solution to get four of Hillarys' biggest suppliers to send invoices directly into Esker. The flexibility to be able to tailor the solution to Hillarys' requirements is an added bonus.
Esker's Accounts Payable solution was quick to implement and soon provided real benefits, allowing our AP team to add real value to the business rather than merely processing invoices. Esker brought the trainers, consultancy and technical support in at the right time, to fast track our implementation."
Julian Bond | Head of ICT, Hillarys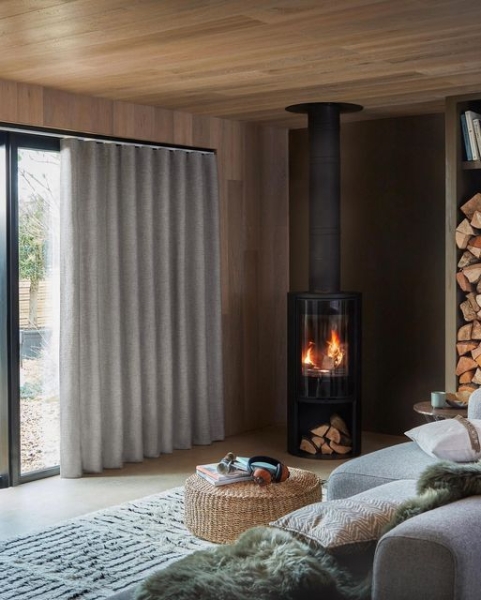 RESULTS: Significantly improved visibility and reporting, & easier approvals for management
Esker's Accounts Payable solution has helped eliminate so much of the uncertainty that used to be part of the AP team's manual invoice management process. Now they know where the invoices are and who the approver is. Approvers can even be reminded via messages sent directly through the solution, helping the business significantly at month and year-end.
Previously, resolving supplier queries was difficult and time-consuming, as the invoice had to be physically located and retrieved from the company's filing cabinets. With Esker's solution, invoices can now be retrieved within seconds.
"Today we're in a much better place than we were in 2018 before implementing Esker, when everything was manual and paper based," said Ifty. "Everything is digital now: more than 95% of invoices come in digitally via email and XML. It's much easier for anyone in the finance team to access invoices and resolve any queries. Our supplier relationships have greatly improved, and communication is much better and faster."
The Esker Anywhere™ app has been an especially big benefit for senior management, who no longer have to track down paper invoices but can easily view and approve invoices on the go via their phones. Reporting is also much quicker and Esker allows a holistic view to better analyse the information.
Hillarys continues to grow and is now part of the global Hunter Douglas group along with some other UK businesses, including the B2B brands Arena Sun Control and Custom West. In 2020, the Hillarys AP team took on the provision of shared services for another B2C brand, creating a custom dashboard for the new team, which worked very well.
Going forward the Finance team at Hillarys may support other sister companies with shared financial services, which will broaden the usage of Esker. The ability to easily integrate other companies is a significant advantage and may broaden the scope of Esker's use beyond the existing AP functionality.
HIGHLIGHTS
- Over 95% of invoices come in digitally via email & XML
- Greater visibility & prioritisation with customisable dashboards
- Time savings for AP staff, allowing focus on value-added tasks
- Reduced invoice approval time from hours to seconds
- Esker Anywhere Mobile™ app makes on-the-go approvals easy
- Improved supplier relationships
- Easy onboarding of new users
We've got much better visibility of our invoices, who the approver is, what our DPO is, etc. Being able to follow up with approvers has been a great improvement too. Esker's Accounts Payable solution has vastly improved our management accounts and month-end processes."
Ifty Din | Senior Finance Business Process Expert, Hillarys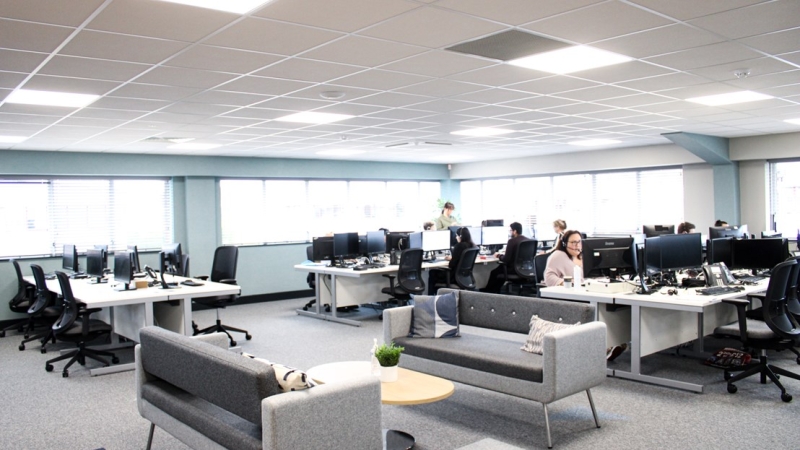 Not a customer yet?
Join thousands of companies around the world that use Esker to automate their business processes.