WHY ALLOCATE CASH WITH ESKER?
Managing multiple payment sources and formats (e.g., banks, lock boxes, emails, PDFs), not to mention the different levels of data in each document, can be a real pain for AR teams trying to allocate cash in a timely and effective manner. Esker's AI Engine automates the manually intensive process of matching payments received from all incoming payment information sources so your team can focus on higher value tasks and control cashflow in real time.
Improve Accuracy

Streamline the cash app process by reducing time-consuming errors.

Increase Productivity

Free up AR team to focus on more strategic, value-added activities.

Enhance Visibility

Get insights into cash likely to be received & your total receivables.

Accelerate DeductionsSpeed up your team's deductions & dispute identification process.
SIMPLIFIED REMITTANCE MANAGEMENT
POWERED BY AI TECHNOLOGY
Inefficient remittance management not only drains your AR team's time and labour, it has a direct impact on company revenue. That's why Esker's digital solution, powered by AI technologies, eliminates these costly bottlenecks through:
Email triage — extracting & routing remittances to the Cash Application solution
Intelligent data extraction — extracting remittance advice information (e.g., header data, invoice, credit lines, etc.)
Machine learning & teaching — extracting data from remittances & significantly speeding up cash allocation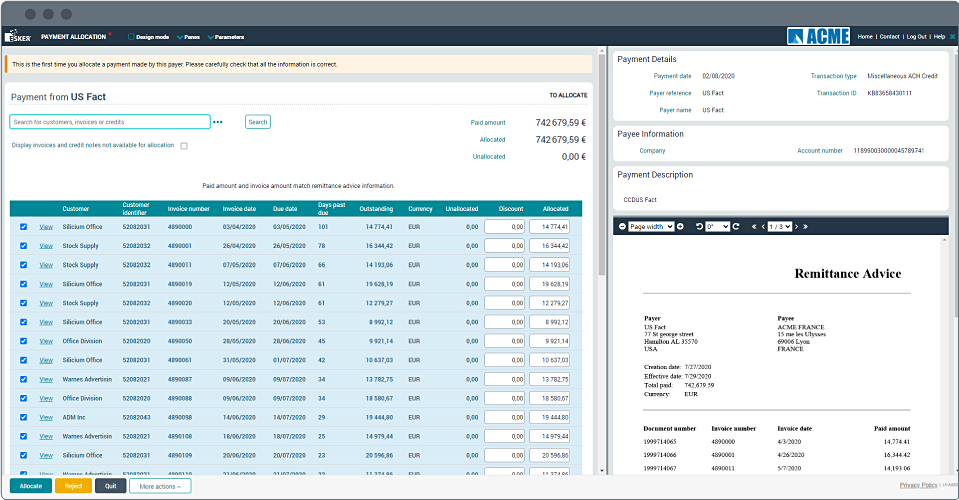 MATCHING MADE EASY
Esker's AI-driven recognition technologies intelligently capture data to provide 3-way matching and accurate reconciliation — even from the most complex remittances seen for the first time. Not only are payments auto-allocated to the related customer and invoices, configurable business rules and intelligent suggestions also accelerate the allocation process when there isn't a remittance or if auto-allocation isn't possible. By automating the manually intensive process, Esker improves the speed and accuracy when capturing and reading data from remittances. The result? Your cash is cleared in one hour!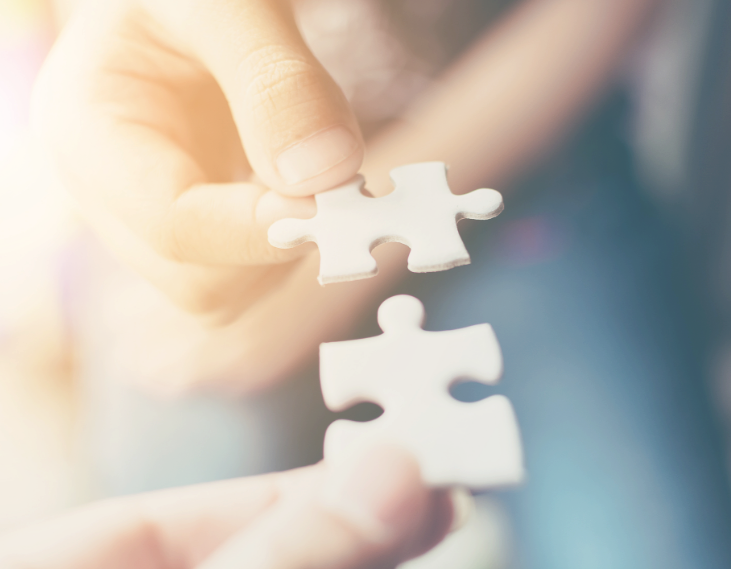 A UNIQUE USER EXPERIENCE
Simplify your cash allocation process with all payment information visible from one interface:
Extracted information from payment files
Check and/or remittance image
Invoices and highlighted suggestions for matching invoices with payment or remittance
Help messages and resulting explanations
Dedicated adjustment entries section
Direct link to customer accounts
Internal conversations
MONITOR INCOMING CASH ANYTIME
You can't improve what you can't see! Esker's cloud solution empowers users by providing:
All payment information centralised in one place
Clear KPIs on remaining cash to allocate
Graphs to monitor activity (e.g., auto-allocation status, remittance processing, allocation per user, etc.)
Output file reports to facilitate reconciliation into the ERP system or share allocation statuses
Workspace to easily navigate to your comprehensive AR dashboard to view cash position (e.g., cash to collect, cash tied up in invoices not sent, etc.)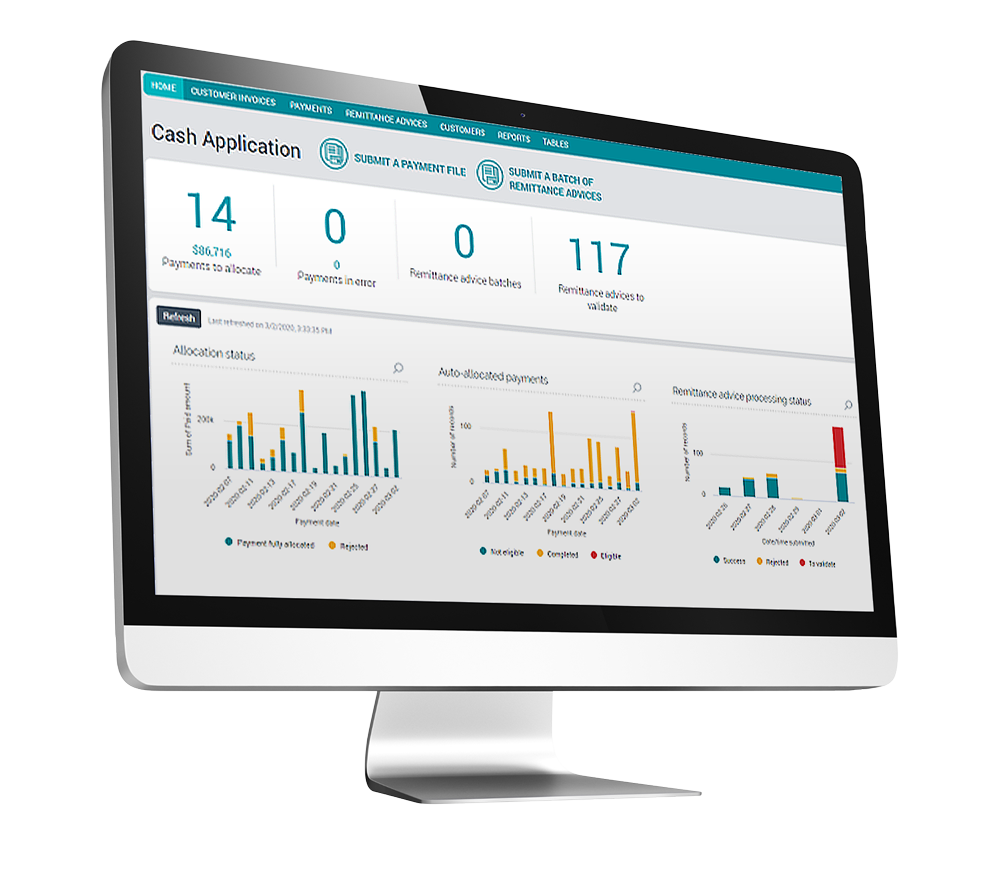 You're in good company. Explore some of the other companies and AP leaders that have benefited from automating their processes with Esker.