Transform the way you source, purchase, book & pay

Integrated
Source-to-Pay suite
Esker's Source-to-Pay suite helps Procurement and Finance leaders meet their goals by streamlining procurement processes, enforcing policy compliance and improving supplier relationships with increased visibility over the whole buying process. By aligning finance and procurement, CFOs and CPOs can enhance collaboration throughout their processes and facilitate better financial outcomes.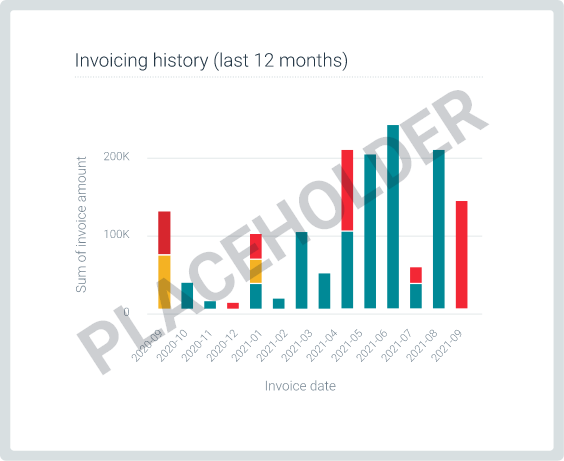 Sourcing

Identify the most suitable suppliers for your strategic purchases via RFPs or e-auctions to ensure the best price for goods and services.




Supplier Management

Centralise supplier information and easily monitor risks, while simplifying supplier onboarding and record maintenance.




Contract Management

Automate management of existing and new contracts via a central repository while driving savings with improved visibility and compliance.



Procurement

Transform buying into a consumer-friendly, Amazon-like experience and enforce procurement policy compliance across your business.




Accounts Payable

Manage e-invoicing regulatory compliance, and reduce invoicing costs and processing delays to efficiently manage your cashflow.




Expenses

Free up your Finance team by automating hours of low-value tasks while helping employees get reimbursed quickly.



Payment & Supply Chain Financing

Automate payment approval workflow while securing discounts and supporting suppliers that need cash.
Benefits that support your team & strengthen your business
Improve process efficiency

Automate manual tasks, eliminate errors and speed up procurement activities by reducing the time and effort required to manage procurement and payable processes.

Enhance supplier management

Centralise supplier contracts and data, and faciliate onboarding. Improve supplier performance, negotiate better pricing and terms, and manage compliance with ESG standards to improve supply chain sustainability.
Increase savings

Achieve cost savings through better supplier management, improved spend insights to negotiate better prices and optimised sourcing processes or payment terms.

Better spend insights

Get real-time visibility into procurement spend to make informed decisions regarding procurement activities, including spend by category, supplier performance and contract compliance.
See what the experts say
Esker's Source-to-Pay suite has been recognised by multiple leading analyst firms over the years. Most recently, these include:

Esker included in the 2022 Gartner® Magic Quadrant™ for Procure-to-Pay Suites for the third year in a row

Esker recognised as a Market Leader in Ardent Partners' 2023 ePayables Technology Advisor for a third consecutive time

Esker listed in the Forrester Now Tech: Supplier Value Management Suites, Q2 2022 report
Why automate S2P with Esker?
Esker's Source-to-Pay suite offers a complete, all-in-one solution to overcome the most significant challenges facing today's Procurement and Finance leaders. Esker delivers a number of competitive advantages, including:



Seamless integration

Designed to ensure compatibility throughout the S2P cycle, Esker's suite streamlines processes, increases efficiency and provides one centralised data source across all solutions.




Greater scalability

Thanks to the solution's ability to scale across different solutions, processes and geographies over time, users don't have to make all the decisions for future scenarios at the moment of purchase.



Enhanced experience

Esker delivers a consistent UX across all solutions, reducing the need for training and increasing adoption rates, while solidifying user retention, reducing errors and improving usability.




Lowered TCO

A centralised suite is more cost-effective, as it eliminates the need for multiple vendors and associated integration costs and increases productivity (i.e., no switching back and forth between programmes).
See what our customers say on Gartner Peer Insights

You're in good company. Explore some of the other companies and AP leaders that have benefited from automating their processes with Esker.