Optimising order management to benefit employees, customers & the planet

Company Size
40 employees, incl. 4 CSRs
automation rate achieved in one year

available to spend with customers

processing of orders, averaging 3000 orders a month

in average data input time since 2021 YTD

process visibility & real time reporting
C&P Medical Trading Ltd is a national wholesaler established in 1998. The company specialises in supplying essential medical supplies to a number of sectors including Private Healthcare, Pharmacies and the NHS.
CHALLENGES: Reducing time-consuming processing of different order formats
The Customer Service (CS) team receives orders in a number of differing formats — email, Excel, forms and PDF files, which can sometimes be 10-15 lines long. Many details are often missing, which means that the team spends a lot of time chasing customers on the phone and by email, with information all over the place. With any new staff member, there is a significant scope for error and delay as they learn each product code and how to input the data.
In addition to inefficient manual processing, all orders are printed, then filed on a monthly basis and, ultimately, physically archived every year. This is very costly, as well as being environmentally unfriendly.
"Orders come in with product codes and customer details missing, which creates a delay in getting the information entered. Errors are common too. This is very frustrating and demotivating for my team" said Rebecca Hunt, Customer Service Team Leader at C&P Medical.
OBJECTIVES
- Speed up order entry
- Enable team to focus on higher-value tasks
- Enhance customer communications
- Improve environmentally-friendly practices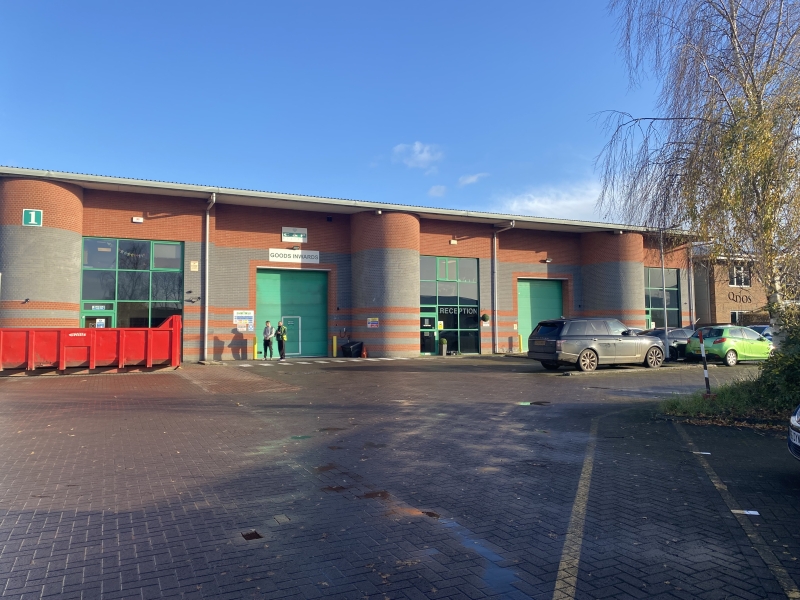 SOLUTION: Simplicity leading to efficiencies in processing times
Esker's Order Management solution is simple to use and features easy-to-read dashboards. C&P Medical's CS team can now handle customer queries (mainly concerning delivery times) much more efficiently and spend more time with each customer talking about the products, instead of spending time entering data. It has made everyone's days much more enjoyable.
Esker enables C&P Medical to receive customer orders in any file format (e.g. fax, email, pdf, etc.) which are then automatically routed to the correct Customer Service Representative (CSR). All relevant data is automatically extracted using Esker's intelligent data-recognition technology to create a corresponding sales order in the Sage ERP system without the need for any manual input. CSRs can then verify that the extracted data is correct or update any missing elements and then process the orders efficiently and quickly.
The solution allows the team to run weekly reports, with filters to indicate the number of orders, revenue and lines, allowing greater clarity and KPI analysis. "It feels great to clearly see the work we have achieved each week in one central report!" stated Rebecca.
We were looking for a solution that would scale easily with our ambitious growth plans, integrate seamlessly with our ERP and be simple to use for our Customer Service teams. Esker ticked all the boxes!
Mat Holloway | Operations Manager, C&P Medical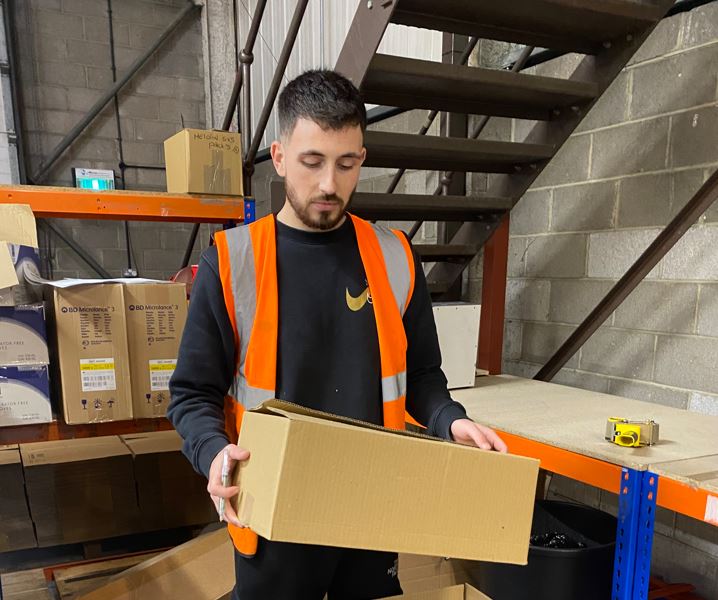 RESULTS: Improving customer experience through faster processing & delivery
C&P Medical has gone from a completely manual order processing system to achieving 98% automation. "We couldn't be happier with these fantastic results in the space of just one year," stated Mat.
C&P Medical's customers now have peace of mind that their order has been placed and processed, as Esker sends email confirmations directly to each customer. In addition, any queries that come through Esker can be easily accessed by any member of the team, as all emails and calls are saved under each order.
"If any of the team are on holiday or off sick, another team member can pick up the queries and see the history of conversations," said Rebecca. "It takes away all negativity from the customer and we are able to answer questions quickly and efficiently."
The team has developed stronger customer relationships due to fewer errors and faster, more accurate processing times, which has led to growth opportunities.
Orders are no longer printed, saving the company from printing and filing over 36,000 orders a year! The result: increased team morale, cost savings and improved company green credentials.
The next step in automation is to conduct a business review of the data to further increase automatic processing times and to reduce the number of changes at header and line level to augment touchless processing. The plan is to work with Esker's CX team to implement Esker's Teach functionality which automatically learns from user actions to continuously improve data recognition and extraction over time, allowing new document layouts and specifics to be learned on an ongoing basis.
HIGHLIGHTS
- 0-98% automation rate achieved in one year
- More time available to spend with customers
- Faster processing of orders, averaging 3000 orders a month
- 60% reduction in average data input time since 2021 YTD
- Increased process visibility & real time reporting
- Reduced costs — no printing, filing or storing of orders
My team's day-to-day life has improved without a doubt! It used to take us five minutes to input one order and now it only takes 10-30 seconds! Over the space of a year that is an immense saving of working hours! Our staff now use this 'gained' time more valuably by talking to our customers and dealing with any queries.
Rebecca Hunt | Customer Service Team Leader, C&P Medical

Not a customer yet?
Join thousands of companies around the world that use Esker to automate their business processes.