Accounts payable automation
Transform your cash management process.

Turn your Accounts Payable department into a profit centre. 
Accounts payable gets a bad rep as being a cost centre. But we're here to tell you — it's not you, it's the process. Esker's Accounts Payable automation software allows businesses to eliminate the manual pains of traditional AP invoice processing thanks to intelligent capture, touchless processing and electronic workflow capabilities. The end result? A simpler, more efficient way to manage cash flow and generate new revenue.
 
300 COMPANIES

automating AP with Esker

750K INVOICES

automated each month

120 LANGUAGES

supported worldwide

​

GREATER ROI
Fresenius revolutionised their business with Esker. ​
£6 million
Farmland reduced outstanding AP accruals by £6 million.
Every financial stakeholder — all on one solution
The benefits of using paper-free vendor invoice processing are clear. Automated workflow, real-time analytics and online supplier portals are all transformational features that can truly connect every stakeholder in the invoice settlement process with AP automation.
Persona Block Text:

Reduce clerical work
Process invoices faster
Never miss supplier discounts

Persona Block Text:

Monitor budget compliance
Audit financial performances
Access approval history

Persona Block Text:

Monitor team efficiency
Reallocate resources
Facilitate timely closings

Persona Block Text:

Manage payments
Audit treasury operations
Monitor DPO

Persona Block Text:

Process approvals anywhere
Access previous invoices
Spot supplier issues early

Persona Block Text:

Get visibility over spend
Monitor staff productivity
Prevent fraud
Relationships with your suppliers will exceed expectations.
With AP automation your suppliers can enjoy a synergistic relationship with you to gain mutual benefits. Collaboration can be enjoyed between businesses and suppliers online and in real-time, whilst benefiting from the following:
Painless supplier on-boarding
Reduced invoice status calls
Rapid dispute resolution
Less paper handling with e-invoices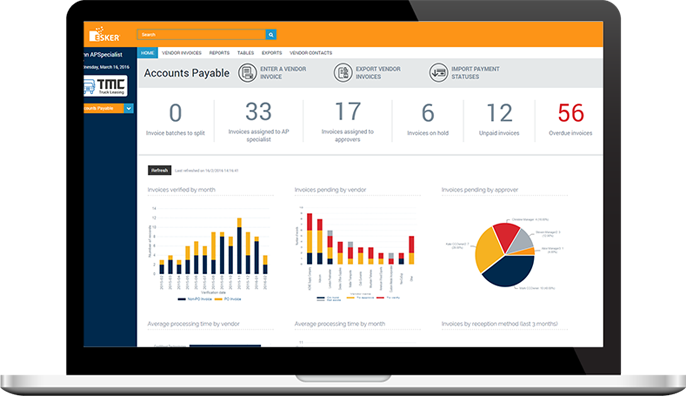 Purchase-to-Pay Automation
The Secret to Improving Supplier Relationships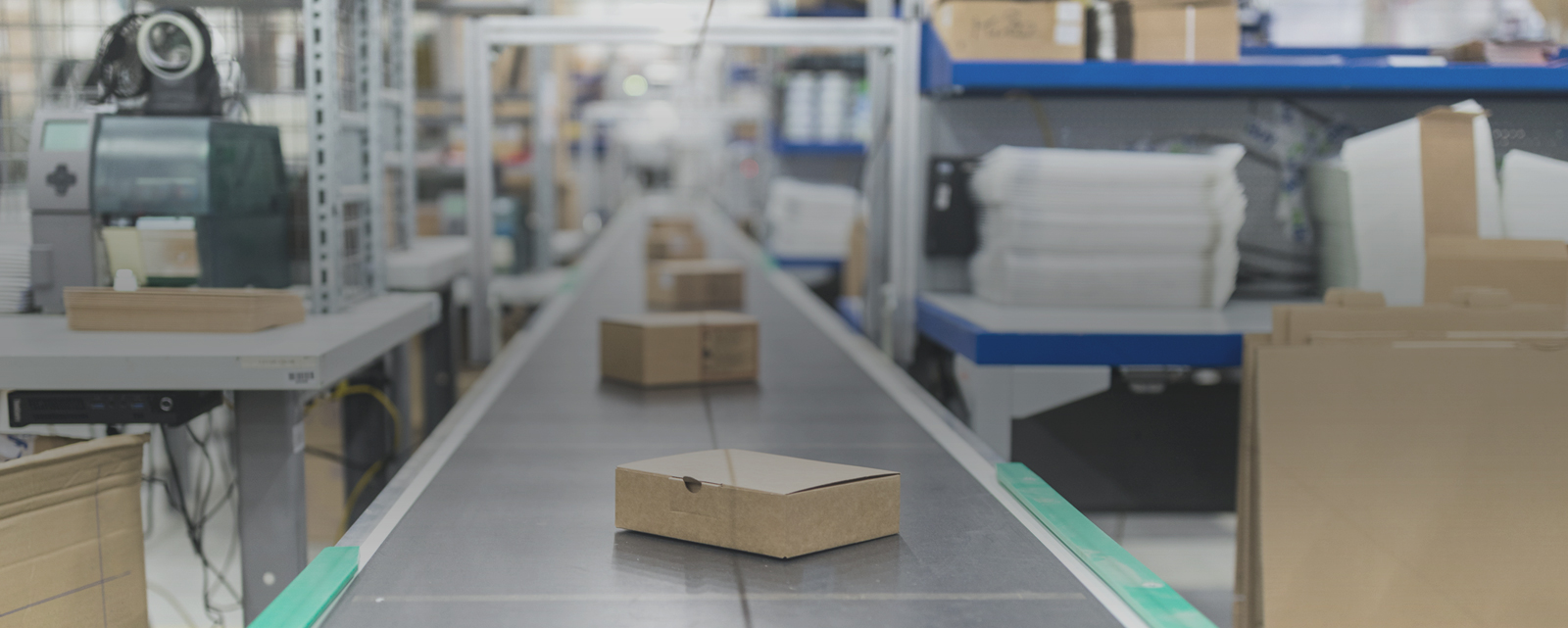 Reduced errors, real time tracking and faster processing times achieved as a result of document automation
"We now have the ability to support our company growth with more efficient processes."
Production Director — Firstan
Ensuring AP tax compliance
Keeping up with changing regulations is tricky and managing suppliers across borders adds even more complexity. Esker's AP e-invoicing solution delivers compliant, paperless invoice processing on a global scale. Archived invoices are kept secure for as long as the local authorities' laws dictate.
Equip your AP team with actionable data.
Esker's automated AP solutions offer intelligent dashboards with packaged KPIs which allow AP workflow users to choose which metrics they would like to display. This means that every single action can be strategic and add value; from monitoring budgets to performing daily tasks.
Real-time business trends in easy-to-read charts and reports
Personalised user workspace with unlimited capacity
Daily metrics that matter to each user
Data available on the go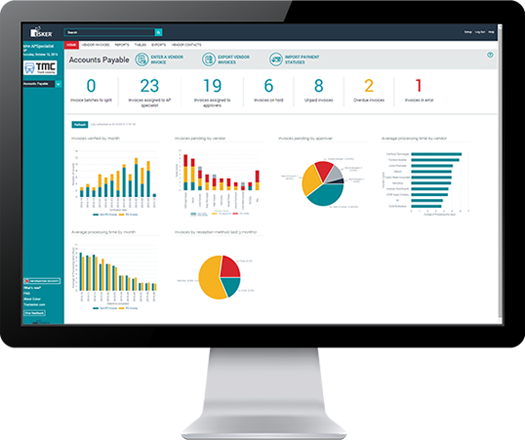 5 KPIs Worth Tracking
How to Maximise Results with Real-Time Analytics and Dashboards
Mobile management? Use Esker Anywhere™.
Esker's mobile requisition and invoice approval application allows you to:
Easily approve invoices and purchase requisitions whenever and wherever from your Apple® or Android™ device.
Quickly resolve exceptions and approvals, forging positive relationships with your suppliers.
Increase efficiency in the P2P process by acting fast and requiring less effort for approvals.
Keep an eye on key metrics. Dashboards can be managed on the go so business can be kept on track no matter the time or the place.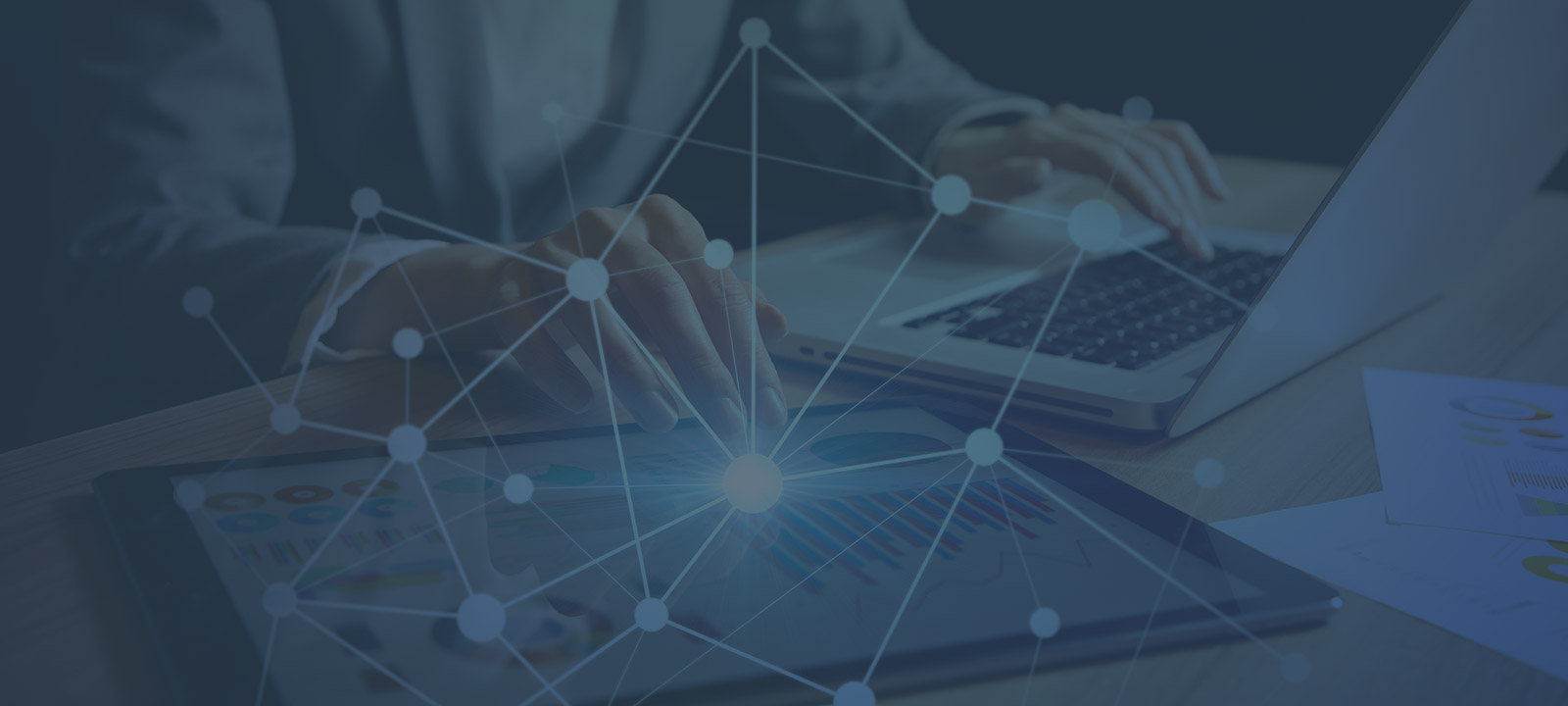 A truly multi-channel invoice automation solution
With EDI invoice management, things aren't always straightforward. Exceptions occur more often than not. Esker makes it easy. Our multi-channel solution lets you process invoices in any format and from any input channel, whether received by mail, email, fax or EDI. By turning a machine-readable EDI invoice into a human-readable version, you can now apply standard AP processes to EDI invoices as well.
Access EDI invoices as PDFs from your ERP system
Eliminate the need for IT support to resolve EDI issues
Increase "touchless" processing rates for EDI invoices
Enhance invoice visibility across all formats and reception channels
Accounts Payable Guidebook

7 steps to easily transform accounts payable from manual to touchless in an ERP environment

Accounts Payable Field Guide

How to treat the top 5 pains in your AP team

The Ultimate 8-Step Guide to Building a Business Case for...

Discover how to overcome your biggest obstacle to AP automation.

The Perfect AP Cocktail

How to make the perfect Accounts Payable process
Ask us anything.
We're happy to answer any questions you have about our accounts payable
automation software. Just reach out and we'll respond as soon as we can!